Engage in Exciting Problems
The CS@Mines High School Programming Competition is a competition for high school students to write programs that solve problems.
We model our programming competition off well-known college-level competitions such as ICPC, but bring an inviting set of problems to the table suitable for high school students.
The 2023 competition will include four available tracks in the form of both in-person and virtual competitions, which compete at the same day and time. Both competitions are offered in two levels of difficulty: Beginner, for students with basic computing experience and advanced, for students with significant computing experience.
Registration will open in the beginning of March.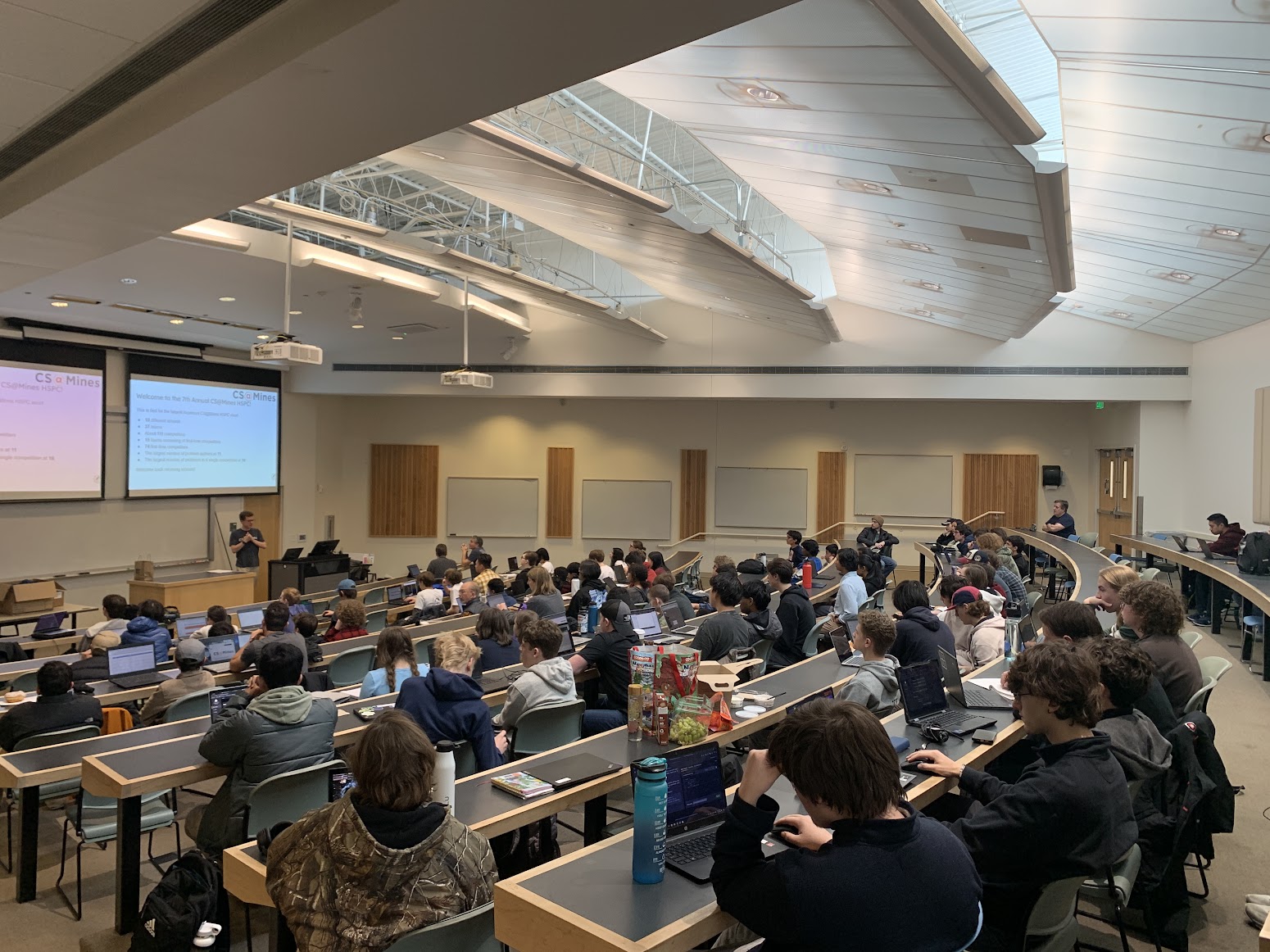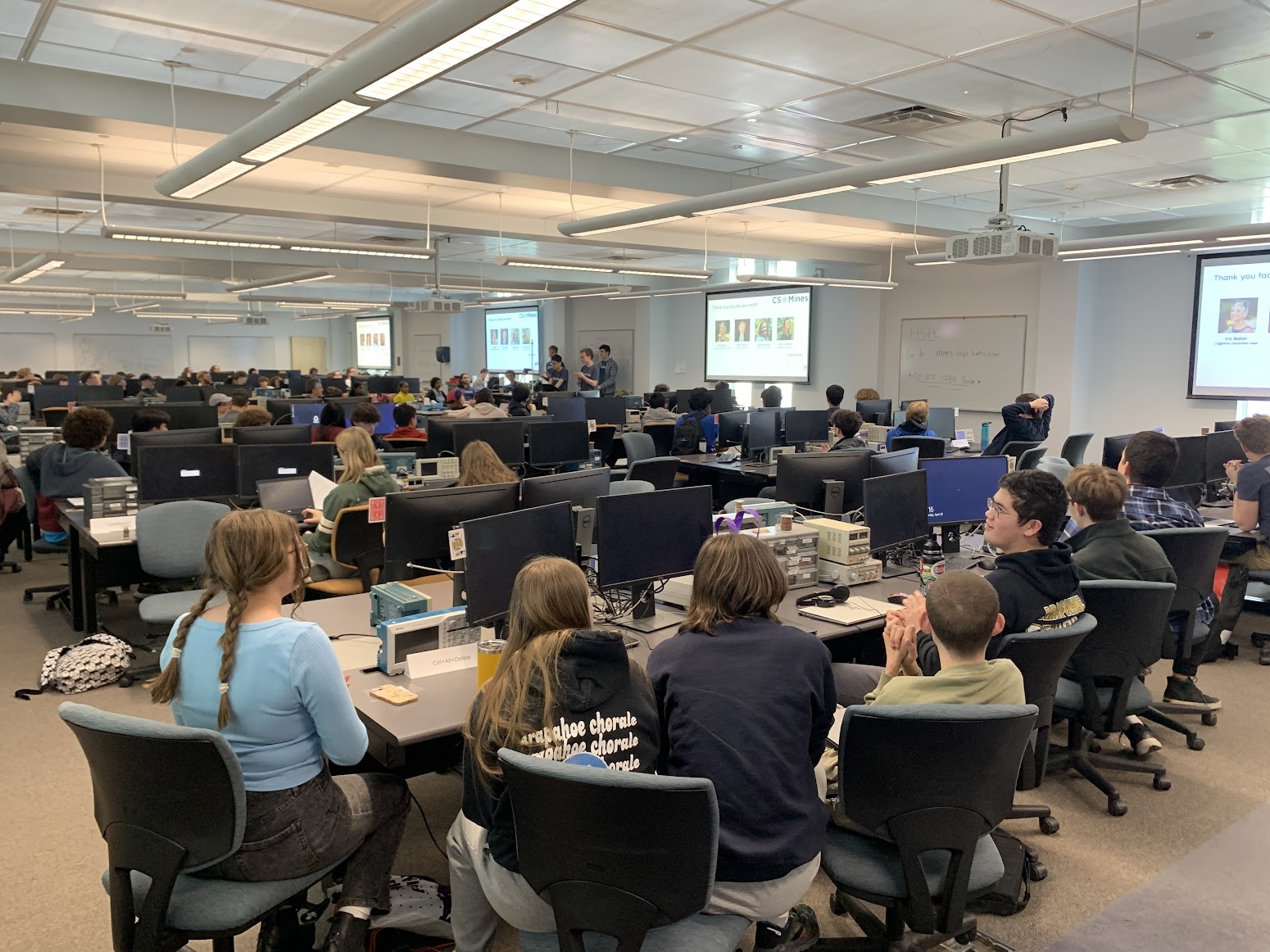 Schedule
Saturday, April 29th, 2023
8:30 AM to 9:00 AM
Registration
---
9:00 AM to 10:00 AM
Introduction and Setup
---
10:00 AM to 2:00 PM
Competition
---
11:30 AM to 12:00 PM
Lunch available (at Mines)
---
2:00 PM to 3:00 PM
Awards
---
3:00 PM to 4:00 PM
Campus Tour (optional)
About Us
Mines is a public research university focused on science and engineering, located in Golden, CO. HSPC is organized and run by Mines ACM volunteers with funding from CS@Mines.

In the 2022 competition, we had:
45 different schools
9 different states (CO, CA, IL, MN, NJ, TX, AR, MA, GA)
45 teams in the Beginner division (about 140 competitors)
28 teams in the Advanced division (about 90 competitors)
28 in-person teams (about 90 competitors)
45 virtual teams (about 140 competitors)